FASTER "THE ROCK" Dwayne Jonhson, Oscar winner Billy Bob Thornton, Oliver Jackson-Cohen, Carla Gugino, Maggie Grace and Moon Bloodgood.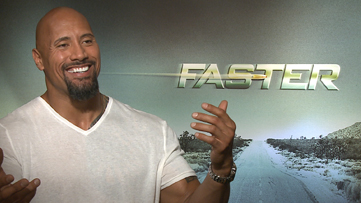 FASTER is a "Action film driven by emotions", Dwayne
Follow us on Twitter for real time information – Siguenos en Twitter y recibe información en tiempo real
FASTER
(CBS Films)
Release: November 2010
USA Total Gross: $23,240,020
After 10 years in prision, Driver (Dwayne Johnson "The Rock") has a singular focus to avenge the murder of his brother during the botched bank robbery that led to his imprisonment. Now a free man with a deadly to-do list in hand, he's finally on his mission.
Después de 10 años en la carcel, Driver/Conductor (Dwayne Johnson "The Rock") tiene el objetivo de vengar la muerte de su hermano en un robo por el cual él fué puesto en prisión. Ahora, en libertad y con su lista de cosas por hacer en sus manos, está finalmente enfocado en su misión.
Follow us on Twitter for real time information – Siguenos en Twitter y recibe información en tiempo real
TAGS:
acción
,
action
,
Carla Gugino
,
Dwayne Jonhson
,
Edgardo Ochoa
,
entrevista
,
FASTER
,
interview
,
Maggie Grace
,
Moon Bloodgood
,
movie
,
Oliver Jackson-Cohen
,
Oscar winner Billy Bob Thornton
,
peliculas
,
THE ROCK